August 15, 2013 Slideshows
10 Best Superhero Movie Sequels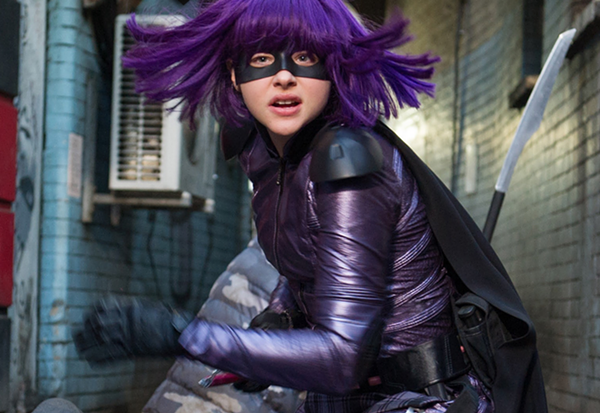 "Kick-Ass 2 (2013)

Despite the giddy, gory ridiculousness of Kick-Ass 2, this summer's most violent yet least punishing comic-book movie, there's a kernel of ugly human truth at the core of the Kick-Ass fantasy.


The Toxic Avenger Part II (1989)


"Blade II (2002)

Guillermo del Toro took over directing duties from Stephen Norrington for the sequel to Blade, a film were Wesley Snipes' Blade teams up with the vampires instead of hunting them to take on a more dangero
"Batman Returns (1992)

In this first sequel to 1989's Batman, the Caped Crusader (Michael Keaton) is up against the Penguin (Danny DeVito), the hideously deformed scion of a wealthy Gotham City family.

"
"X2: X-Men United (2003)

Mutants continue their struggle against a society that fears and distrusts them. Their cause becomes even more desperate following an incredible attack by an undetermined assailant possessing extraordina
"Hellboy II (2008)

After an ancient truce existing between humankind and the invisible realm of the fantastic is broken, hell on Earth is ready to erupt. A ruthless leader, who treads the world above and the one below, defies hi
"Superman II (1980)

Between giving up his super powers, confronting criminals from outer space, and having problems with his girlfriend, it's a bad time to be the Man of Steel in this sequel to the 1978 blockbuster.


"The Dark Knight (2008)

What a brooding pleasure it is to return to Christopher Nolan's Gotham City--if "pleasure" is the right word for a movie that gazes so deeply and sometimes despairingly into the souls of restless men. In
"Star Wars: Episode V - The Empire Strikes Back (1980)

The second entry in George Lucas' Star Wars trilogy finds Luke Skywalker (Mark Hamill), the green-as-grass hero from the first film, now a seasoned space warrior."