April 2013 in RFT Photos
St. Louis nightlife, restaurants, concerts, events and even a trip to California for Coachella are included in this month's photo round-up from the RFT. All photos by RFT or Voice Media Group photographers.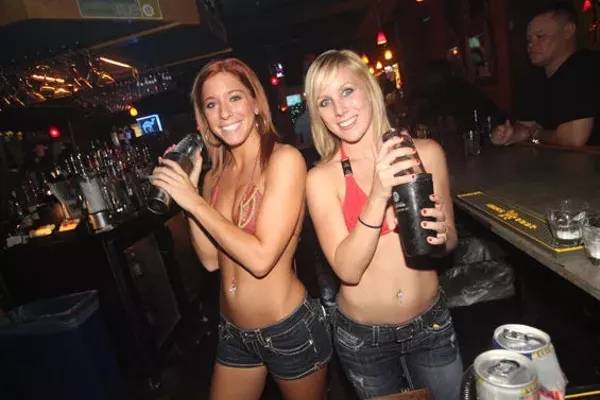 Despite the dreary weather, the St. Louis Color Run still got appropriately colorful on April 27, 2013. See more
St. Louis Color Run photos
.
The St. Louis Rams held the final auditions for their 2013 cheerleader squad at the Pageant on Tuesday, April 16, 2013. Forty-nine women participated. See more
Barbecue competition trophies decorate the dining room of BBQ ASAP (15581 Manchester Road). This is a single room, bright and colorful, with seating for roughly three dozen arranged in an L shape around the counter where you order, and where the staff st
The sixth-annual Clinton Global Initiative University was held April 5-7, 2013 with Washington University serving as host. The three-day event featured appearances from President Bill Clinton, Stephen Colbert, Square and Twitter co-founder Jack Dorsey, C
The Black Magic Mystical Wonder Tour featuring DJs Kill The Noise, Brillz, and Codes packed the house at Club Europe on April 19, 2013. See more
Kill the Noise at Europ
STL Improv Anywhere held the St. Louis portion of the International Pillow Fight Day on Saturday, April 6, 2013 at Cricket Field in Forest Park. See more
phot