April 21, 2009 Slideshows
Before the Prius: 10 Compact Cult Cars
They're compact, mostly cheap and often cute. Here are ten compact cars that inspired a following, long before smug Prius drivers took to the streets.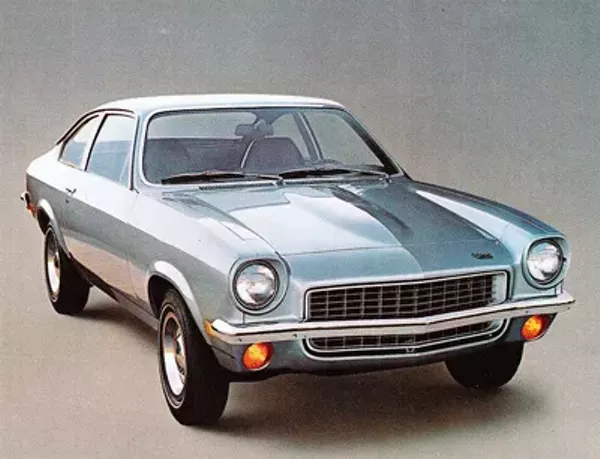 "Chevrolet Vega
A subcompact rolled out during the fuel crisis of the '70s, the Chevrolet Vega rivaled the puny Ford Pinto and AMC Gremlin. It was a big seller back then, even though it's looked at as a relic today. Read Paul Knight's P
"MINI Cooper
After BMW bought the MINI brand in 2001, the car has grown in popularity in the U.S., partially due to its marketing efforts: "During the production of first generation Mini, as a joke and undoubtedly as a part of Mini's viral
"AMC Gremlin
The AMC Gremlin has Web sites and fan clubs dedicated to it -- this after a car was roundly ridiculed for its design when it debuted in 1970. But it was cheap and despite its name (Gremlin is defined as "a small gnome held to
"
Fiat Ritmo
The Fiat Ritmo: More than 1.7 million of these quirky little rides were made between 1978 and 1988. This is the 1982 model of the Ritmo.
Read Paul Knight's Prius feature:
"Ford Cortina
The Ford Cortina (this is the Mark IV, 1979-1982 model) was an extremely popular car here and in Britain, Its drivers were devoted as well, as it was one of the ten most driven cars in Britain up through 1992. Most of them ha
"Honda Insight
The modern hybrid predecessor to the Prius, the Honda Insight's design initially received some light jabs for its style. This from the New York Times: "[Its style] suggested Popeye's pal, Olive Oyl, in her ankle-lengt
"Smart Car
What else should we expect from a car made by a company that makes watches? The Smart car -- a project started by Swiss watchmaker Swatch -- was started to make cars that be parked with their noses facing the curb. Read Paul
"DeLorean DMC-12
The DeLorean DMC-12: Stainless steel finish, gull-wing doors and the car from Back to the Future. The short life of the DeLorean Motor Company ('75-'82) has only made these cars more sought-after among collectors. <
"Volkswagen New Beetle
Perhaps the biggest cult car of them all, the Volkswagen Beetle. It went from being known as the "People's Car" to a hip favorite after the introduction of the New Beetle in 1994. After its debut to U.S. buyers in 19
"Yugo 45
The Yugoslavian-born Yugo 45 was introduced to U.S. buyers in 1984, with a wave of publicity that touted the car's ten-year/100,000 mile warranty. A 1987 Consumer Reports review of the car concluded that buyers would be "better of
Newsletters
Never miss a beat
Sign Up Now
Subscribe now to get the latest news delivered right to your inbox.