September 27, 2009 Slideshows
Chowing Down in Midtown
The growing number of restaurants on Olive and Locust streets in Midtown have helped push along the area's resurgence over the past few years. Photographer
Steve Truesdell
checked out the scene there on Saturday for the first Midtown Street Fest.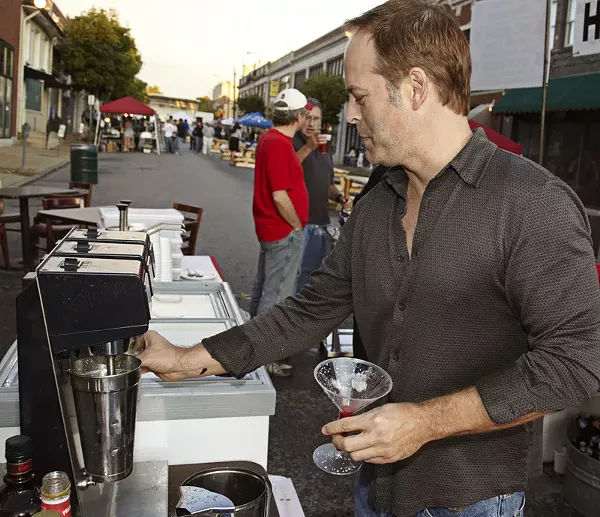 Making at ice cream martini at the Fountain on Locust.
A sampling of food at the late-night college-themed restaurant, The U.
The finished ice cream martini.
The Arch Rival Roller Girls.
The chocolate martini from the Fountain on Locust.
At Fubar on Locust, Walk in Ignorance was playing a metal festival.