Gawking at Pitchfork: The Fashion of Pitchfork Music Festival
What the music geek in high school looks like today. Peep the fashion of Pitchfork Music Festival 2008, held July 18-20 in Chicago. The eclectic lineup included Public Enemy to Vampire Weekend, but off-stage, some serious fashion could be seen.
By Nick Lucchesi
"Indian head-dress, a tie-dye shirt featuring Jesus Christ, cut-off jean shorts. The outfit alone is probable cause for arrest in a few states.
Click
By Nick Lucchesi
"Though the rain came and went over the three days of Pitchfork Music Festival, the occasional bikini was spotted. Also, any T-shirt with the logo of a 1980's TV show, music album, movie (like this guy's Ghostbusters shirt) was a constant fashion
By Nick Lucchesi
A rare fashion accessory, pot smoking is none the less a staple of most music festivals.
By Nick Lucchesi
"How's it feel to be tall, stylish sexy woman at Pitchfork Music Festival, where they were a rare commodity? Probably pretty empowering.
Click h
By Nick Lucchesi
"Wearing a basketball jersey is a good way to stay cool at an outdoor fest and a rather stylish way. Wearing short-shorts? Same reasons. But both at the same time makes one look like a bench warmer in a YMCA under-30 league.
By Keegan Hamilton
"Not content to show off lowest-common-denominator tattoos like Chinese symbols and/or lower-back tramp stamps, Pitchforkers showed off tats of a more indie-rock variety. Like unicorn tattoos.
By Nick Lucchesi
"Go ahead, roll up mud into balls and juggle them. You have an audience of a few thousand people. Oh word, there are bands playing?
Click here f
By Keegan Hamilton
"Mud was a surging fashion trend at Pitchfork Music Festival '08, a style that guaranteed a conspicuous presence in any audience. Downfall: You're not getting into VIP, you're not getting into most merch tents and you're not getting to flirt with anyone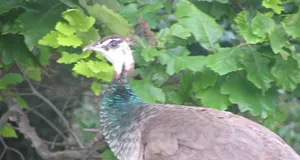 Jammin At The Zoo »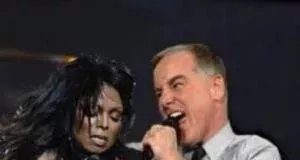 « Janet Jackson's Wardrobe Malfunction, Revisited
Newsletters
Never miss a beat
Sign Up Now
Subscribe now to get the latest news delivered right to your inbox.