April 23, 2008 Slideshows
Jewish Album Covers You Might Know
In honor Unreal's
review of Jewmongous
(and of course, Passover), here are ten other Jewish albums out there. Heavy Metal, Hip Hop and, of course, comedy.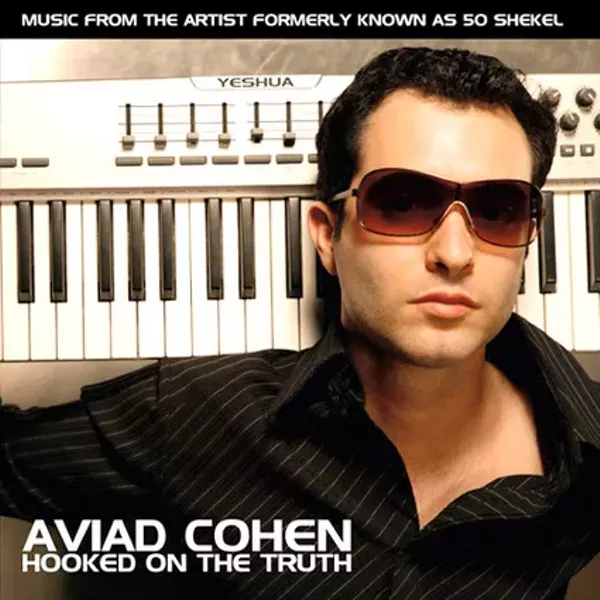 OK, this guy used to be known as "50 Shekel," a parody of 50 Cent, only without the bullet wounds and drug dealer rep. Now look at him, all cleaned up and electro-fied. The kicker -- he's down with Jesus, also.
"The Worst of 2 Live Jews: The Best of the Shtick's
According to the product description of this rap CD, performed by two young white Jewish men, "What started as a joke became one of the most popular comedy acts of the '90s."
Another essential 2 Live Jews comedy production!
"Schlock Rock: Learning is Good
The first Shlock Album features ''Learning is Good,'' ''Abarbanel,'' ''Old Time Torah Scroll'' and ''Making Aliyah Today.'' Released in January 1986."
"Chutzpah: Hip Hop Fantasy
According the band's biography posted on its Web site: the first ever Jewish Hip Hop Supergroup – have been together, on and off, for as long as anyone can remember. Brought together by the magisterial Dr.
"MC Serch: Return of the Product
The former member of 3rdBass had a brief solo career. 3rdBass were no joke, they took potshots at MC Hammer and Vanilla Ice in the early '90s. Alas, rumor has it he wasn't bad enough -- the Beastie B
"Alan Eder and Friends: The Reggae Passover
The album descriptions states, 'Traditional Passover songs sung in Hebrew with reggae and African-inspired rhythms. There are plenty of reggae Christmas albums but this is the first that blends '
"Salem: Necessary Evil
Controversial Israeli doom metal band."
"Bob Booker & George Foster Present: You Don't Have to be Jewish and When You're in Love the Whole World is Jewish
A comedy album, "These Jewish jokes were ones that could be repeated at any office gathering or weeknight Pan and Poke