RFT Month in Photos
A look back at parties, cougars, dance clubs, rock concerts and our love affair with the camera over the month of July, 2008.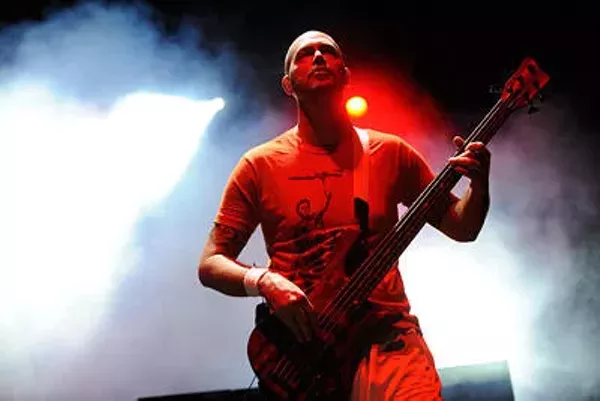 By Jennifer Silverberg
The July 17 feature story profiled "cougar" culture in St. Louis and spilled the tales of sexual escapades and dating habits of some of St. Louis' older women.
Read the sto
By Steve Truesdell
On July 20, we documented the goings on in the parking lot at Crue Fest. We weren't prepared for what we saw.
See more photos here
.
By Brent Holzapfel
Anna Kournikova played with the St. Louis Aces on July 18 in Forest Park.
See more photos
.
By Jason Winkeler
On the eve of InBev's buyout of hometown brewer Anheuser-Busch, we photographed the bars of Soulard, the neighborhood in which A-B is located.
See more photos
.
By Lyle Whitworth
The worlds (and fashion) of business and hippies collided when Jake's Leg played Clayton's Parties in the Park on July 9. For more photos of that special day,
click here
.