Top 10 June Concerts
Eternal jammers Phish play the unlikely Fox Theatre, Dave Matthews Band brings along the Hold Steady (?), the adorable Jenny Lewis plays the Pageant, local-ish boys the White Rabbits play the Firebird, and more.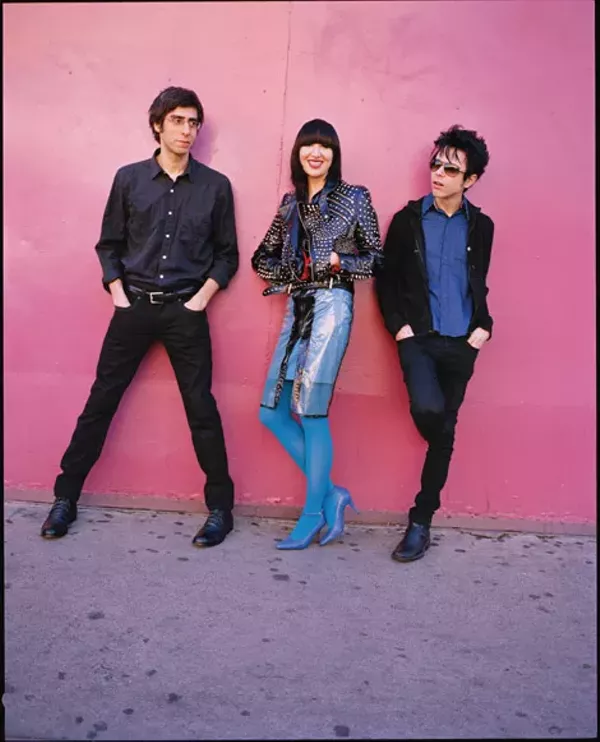 "Yeah Yeah Yeahs, June 2
The recorded output of the Yeah Yeah Yeahs — save, perhaps, for its trash-punk debut EP and moments on 2003's Fever to Tell — hasn't been able to compare to the trio's live shows, which are carri
"Mr. Lif, June 4
Politically conscious rapper Mr. Lif is sure to bring out a crowd of dedicated hip hop heads to the Gramophone."
"
More than 65 acts, RFT Music Showcase, June 7
We'd be remiss to exclude our daylong fest in the Delmar Loop. Punk, hip hop, bluegrass, metal, jazz and more. Pictured here is Vandalzym performing during the '08 showcase.
"Viva Voce, June 9
Viva Voce play June 9 at the Firebird."
"White Rabbits, June 10
White Rabbits, the Brooklyn band with local roots, will be returning to the Firebird on Wednesday, June 10. The act has a new album, It's Frightening, due May 19. Opening will be Harlem Shakes, a band friends
"Rancid, Rise Against, June 13
Rancid returns to Pop's on June 13 with Rise Against, this time playing in the sprawling gravelly parking lot of the near East Side venue. Here is Tim Armstrong from Rancid riffing on the Pop's stage last Jun
"MSTRKRFT, Santigold, June 13
Santigold comes to St. Louis for the first time in this "Bacardi B Live" event at the Pageant, along with Canadian DJ's MSTRKRFT (pictured.) Bring your style and non-lame dance moves."
"
Jenny Lewis, June 14
The Rilo Kiley singer has made herself scarce around St. Louis in recent years. She's back on Sunday, June 14. The show was
"The Hold Steady, Dave Matthews Band, June 17
So, odder bedfellows have existed, but this show is on par with mods vs. rockers and metalheads vs. punks. Dave Matthews Band's publicist announced in February that hipster barflies the Hold St
Newsletters
Never miss a beat
Sign Up Now
Subscribe now to get the latest news delivered right to your inbox.