Your Summer 2013 Movie Guide
From superheroes (Superman, Wolverine) to Shakespeare (Joss Whedon's Much Ado About Nothing), another season of summer movies is upon us. Here's our guide to movies this summer -- and their wide-release dates. Check the schedule at your neighborhood cineplex before you leave your apartment. Blurbs by Simon Abrams.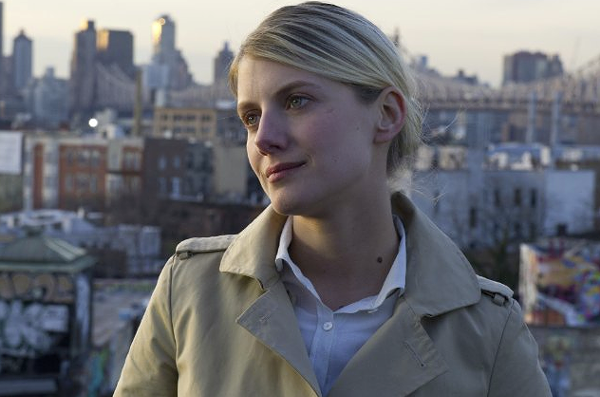 Photo by Barry Wetcher – © 2013 Summit Entertainment, LLC. All rights reserved.
"May 31 - Now You See Me

Action filmmaker Louis Leterrier's output is all over the map, from the fitfully delightful Transporter 2 and superior Jet Li vehicle Unleashed to that irredeemable Clash of the Tita
Photo courtesy of Magnolia Pictures.
"May 31 - Shadow Dancer

X-philes, all those years of wanting to believe have finally paid off: Gillian Anderson finally gets a good part! Already celebrated by critics, this thriller from James Marsh, director of the award-winni
© 2012 - Kazakhfilm
"May 31 - Student

Kazakh filmmaker Darezhan Omirbaev isn't a household name, but he does have a big fan in Jean-Luc Godard, who calls Omirbaev "one of the most outstanding directors of today." Student, Omirbaev's con
© 2012 - Bellwether Pictures
"June 7 - Much Ado About Nothing

The Bard comes to Sunnydale in this adaptation/update of Shakespeare's comedy, all filmed in director Joss Whedon's house. (But not set there; that would be weird.) As Avengers co-c
© 2013 - Columbia Pictures
"June 7 - After Earth

While it's not being advertised as "an M. Night Shyamalan film," this big-budget science fiction flick was helmed and co-written by the once-promising filmmaker. Will Smith and son Jaden star as
© 2012 - SBS Films
"June 7 - Passion

Brian De Palma returns with this visually delirious, Hitchcock-inspired pulp remake of 2010 French thriller Love Crime. Rachel McAdams and original Girl with the Dragon Tattoo Noomi Rapace co-star a
"June 14 - Man of Steel

Now that Christopher Nolan's Batman is dining (and probably whining) across the Mediterranean, and Marvel is cramming multiplexes with Avengers-related entertainment product, DC and Warner Brothers
© 2013 - A24
"June 14 - The Bling Ring

Sofia Coppola's based-on-batshit-true-events drama follows celebrity-obsessed teenage thieves who robbed Paris Hilton and Lindsay Lohan of roughly $3 million in cash, clothes, and jewelry. Emma Watson,
Photo courtesy of Magnolia Pictures.
"June 14 - A Hijacking

Better known as "That Other Somali Pirate Drama, the One Not Starring Tom Hanks," A Hijacking is Danish filmmaker Tobias Lindholm's follow-up to R, an impressive, uneven prison drama. In the
"June 21 - World War Z

How many people does it take to save a horror-thriller? First, Babylon 5 creator J. Michael Straczynski penned a script, then Lions for Lambs screenwriter Matthew Michael Carnahan rewrote it,
Photo by Pixar – © 2012 Disney/Pixar. All Rights Reserved.
"June 21 - Monsters University

A prequel to Pixar charmer Monsters Inc., Monsters University reveals the backstory kids have been dying to find out: how exactly Mike the cyclops (Billy Crystal) and Sulley the
Photo by Lacey Terrell – © 2013 - La Petite Reine
"June 21 - Maniac

This remake of sleaze-meister William Lustig's singularly depraved riff on Psycho is shot mostly from the perspective of a killer, as in actual first-person POV photography. That killer is played by lil'
© 2013 - Twentieth Century Fox Film Corporation
"June 28 - The Heat

Melissa McCarthy is funny as hell, and hopefully, re-teaming with Bridesmaids director Paul Feig for this buddy cop comedy will give her her second big-screen role worthy of her talents. Sandra Bulloc
© 2013 - El Deseo S.A.
"June 28 - I'm So Excited

Pedro Almodóvar chases his masterfully disturbing body horror melodrama The Skin I Live In with this sex comedy about flight attendants who will do anything to keep their customers ha
© Little Magnet Films
"June 28 - Museum Hours

Among the most buzzed-about titles at the 2012 Toronto International Film Festival, Jem Cohen's Museum Hours stood out, partly because it didn't star James Franco with a grill and wasn't directed b
© 2012 - Disney Enterprises, Inc. and Jerry Bruckheimer Inc. All Rights Reserved.
"July 5 - The Lone Ranger

After Rango, we shouldn't underestimate director Gore Verbinski, even if he did direct two of those dire Pirates of the Caribbean sequels. Yes, watching Johnny Depp play Tonto sounds offen
© 2013 - Fox Searchlight
"July 5 - The Way, Way Back

Once the Sundance Film Festival is underway, it only takes a couple days before a few titles are hyped as that year's must-see films. The Way, Way, Back, a sweet coming-of-age story set at a wa
Photo courtesy of Magnolia Pictures.
"July 5 - Hammer of the Gods

This bloody Viking drama is the directorial debut of Farren Blackburn, whose previous TV credits include Doctor Who and Luther. The film follows a young, probably often bare-chested Vik
Photo by Kerry Hayes – © 2013 Warner Bros. Entertainment Inc. and Legendary Pictures Funding, LLC
"July 12 - Pacific Rim

Giant monsters fight giant robot in Guillermo del Toro's high-concept action film. If it's anywhere near as violent and operatic as del Toro would have us believe, it might make up for the fact that the
"July 12 - V/H/S 2

Like pretty much any portmanteau film made by multiple directors, the first V/H/S, a compilation of found footage horror shorts, was a mixed bag. Still, it proved that creative things that can stil
"July 12 - The Hot Flashes

Susan Seidelman's latest film sounds like it could be either hellish or delightfully cheesy: A group of middle-age Texan women try to get their mojo back by challenging a group of high school girls to
Photo by Scott Garfield – © 2013 - Universal Pictures
"July 19 - R.I.P.D.

This Men in Black-esque, high-as-a-kite-concept action-comedy stars Ryan Reynolds and Jeff Bridges as ghost cops—meaning "ghosts that are cops," rather than cops who gun for ghosts. The plo
"July 19 - Computer Chess

Set in the '80s, this comedy concerns the designers of one of the earliest chess-playing computer program. Within the short-lived cycle of mumblecore indie dramas about self-involved twentysomethings, A
"July 19 - Only God Forgives

Ryan Gosling re-teams with Drive director Nicolas Winding Refn for this bonkers thriller, recently screened at Cannes. Refn has described Only God Forgives as a contemporary western set
© 2013 - Twentieth Century Fox Film Corporation.
"July 26 - The Wolverine

Another would-be blockbuster that might be good, but probably won't, this X-Men spinoff was originally supposed to be directed by Darren Aronofsky, but is instead being helmed by Knight and Day
Photo by Merrick Morton – © 2013 - Gravier Productions, Courtesy of Sony Pictures Classics
"July 26 - Blue Jasmine

There are precious few details available for Woody Allen's latest comedy, but apparently it's about a neurotic housewife. The film's cast is typically varied, and ranges from conventional picks like Alec
"July 26 - Fruitvale Station

After winning Sundance's Grand Jury Prize, Ryan Coogler's indie drama was acquired by the Weinstein brothers and sent to Cannes. The Wire and Friday Night Lights' Michael B. Jordan star
© 2013 - Universal Pictures
"August 2 - 2 Guns

Icelandic filmmaker Baltasar Kormákur seems to have adopted a one-for-you, one-for-me approach to filmmaking. Before taking on 2 Guns, a crooked cops-versus-mob thugs comic book adaptation starri
"August 2 - Europa Report

Most of the people involved with this indie sci-fi are unknowns: The closest thing to a recognizable star is Michael Nyqvist, of the original Swedish Girl with the Dragon Tattoo movies. Still, si
"August 2 - The Spectacular Now

One year after he broke out at Sundance with Smashed, a drama about alcoholism starring Aaron Paul and Mary Elizabeth Winstead, director James Ponsoldt returns with an even more buzzed-abou
© 2012 - Columbia Pictures
"August 9 - Elysium

Neill Blomkamp's follow-up to District 9 sounds like more of the same blunt sci-fi social critique. In the year 2154, Earth is a ghetto for people too poor to live on Elysium, an orbiting space station
"August 9 - Blood

Nick Murphy's flashiest directorial credit is a couple episodes of Primeval, the dino-hunting adventure show that fans of Brit sci-fi watch when Doctor Who isn't on. But his feature debut, The
"August 9 - Metallica Through the Never

This Metallica concert doc was shot by Hungarian-American filmmaker Nimród Antal, an exceptional modern B-moviemaker and talented stylist. Even if you're not a Metallica fan (and at
Photo by Peter Iovino – © 2012 - Paranoia Acquisitions LLC. All rights reserved.
"August 16 - Paranoia

Gary Oldman, Harrison Ford, Amber Heard, Josh Holloway, and Richard Dreyfuss co-star in Legally Blonde director Robert Luketic's thriller about corporate espionage. Liam Hemsworth of Hunger Games<
Photo by Daniel Smith – © 2013 - Universal Pictures
"August 16 - Kick-Ass 2

Last time, director Matthew Vaughn brought out the best in Kick-Ass, Mark Millar and John Romita Jr.'s obnoxious, hyper-violent, satirical superhero comic. Kick-Ass 2's trailer suggests more
Photo by Steve Dietl – © 2013 - IFC Films
"August 16 - Ain't Them Bodies Saints

Easily the biggest word-of-mouth at Sundance this year, St. Nick director David Lowery's breakthrough drama is now headed to the Croisette for the Cannes's Critic's Week sidebar.
Photo by Barry Wetcher – © 2013 Summit Entertainment, LLC. All rights reserved.