In this week's paper, I interviewed Robert Griffin of Prisonshake, which is releasing its first album in fifteen years, Dirty Moons, this Tuesday, August 26. (Read my entire story HERE.) The album is coming out on Scat Records, a label Griffin has run for nearly twenty years.
Started when Prisonshake was still in Cleveland, Scat is probably best-known for releasing seminal albums from Dayton, Ohio's Guided By Voices, including Bee Thousand ("Hardcore UFOs," "I Am A Scientist"), Vampire on Titus, Propeller and Box, a collection of the first four albums. (GBV front man Robert Pollard, incidentally, will be at the Bluebird on Friday, October 10 with his new group, billed the Boston Spaceships.)
But Scat's back catalog has a wealth of seminal releases, rarities and obscurities you might not know about -- but yet are still worth exploring. In the next few blogposts, I'll point to some of the best -- most of which are available to buy HERE.
MIRRORS
HQ:
Cleveland, Ohio
Website:
MySpace
The Story:
Thanks to Cleveland's proximity to the East Coast, it saw its fair share of influential acts before other cities -- namely the Velvet Underground, who played there constantly between 1968 and 1971. Enter Mirrors, who were peers of Electric Eels and Rocket from the Tombs (pre-Pere Ubu), two of the most influential proto-punk bands from Cleveland. (
Comprehensive info here
at the wonderful ClePunk page.) Mirrors was heavily influenced by the aesthetic and music of the Velvet Underground: laissez-faire vocals, primitive shambling guitars, lo-fi melodies.
MP3: Mirrors, "We'll See"
Year:
1975
Scat release
: Found on
Those Were Different Times: Cleveland 1972-1976
, a collection of songs by the Electric Eels, Styrenes and Mirrors. Griffin says this is "currently out of print but still available on iTunes, eMusic," but promises a "new vinyl pressing of it next year, though as 2xLP (the original press was a triple 10")."
What happened next?:
Vocalist Jamie Klimek and multi-instrumentalist Paul Marotta went on to play with psych-rock weirdos the
Styrenes
, whose lineup also included future Golden Palomino Anton Fier. (
Scat also has Styrenes music
.) Mirrors held a reunion in July 2008.
ELECTRIC EELS HQ: Cleveland, Ohio Website: MySpace; hilariously animated website The Story: Snotty punks before snotty punks existed, the Electric Eels churned together apathy, anarchy and chaos -- along with sludgy Stoogesy riffs, glammy howls and nary a bass in sight -- for its proto-punk-a-billy tunes. Legend has it Dead Boys vocalist Stiv Bators took many of his moves from Electric Eels founder/vocalist Dave E. McManus. Mirrors member Paul Marotta was also in the band.
MP3: Electric Eels, "Cyclotron"
Scat release:
The Eyeball of Hell
, a 2xLP/CD collection of original mixes and unreleased mixes taken from the original 1975 tapes. Full information and tracklisting available
HERE
.
What Happened Next?
One-time drummer Nick Knox joined the Cramps (Lux Interior grew up in nearby Akron).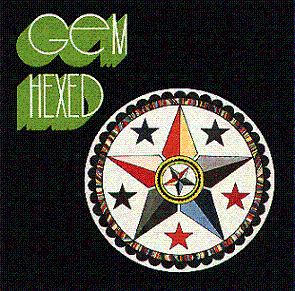 GEM HQ: Cleveland Website: Doug Gillard's MySpace The Story: Doug Gillard and Tim Tobias -- along with Prisonshake's ex-rhythm section, bassist Chris Burgess and drummer Scott Pickering -- formed Gem in 1992. The band's debut album, Hexed (Restless Records), is a lost classic of '90s Midwest power-grunge/indie-pop (check your local used bin). "Suburban Girl" in particular stands out as a Smithereens-y bit of rock. 2001's Sunglare Serenades was the second Gem album. Fountains of Wayne and Superdrag owe a tip of the cap to the act.
Gem, "I Am a Tree"
Year: 1993 Scat release: A twelve-inch from July 1997. Guided by Voices also covered this song on Mag Earwhig! What Happened Next? This blogpost sums it up best -- but in a nutshell: Gillard is a busy man. He was in Guided by Voices from 1996-2005, played with Clevelanders Cobra Verde (sit tight), has scored movie soundtracks and is currently working on solo music and with excellent indie group the Oranges Band. He also contributed guitar and backup vocals on the new Hold Steady single, "Sequestered in Memphis." And good news for Gem fans: Gillard says he's eventually "like to collect the Gem stuff and re-release it, or at least compile an unreleased tracks album."