Free Events Search – Tickets Available
2 total results
Thu., Nov. 15, 6-9:30 p.m.
Performing Arts, Free Events
Saint Louis University invites the community to join us in celebration of our bicentennial at a free concert by the St. Louis Symphony Orchestra at Chieftez Arena. Along with other family-friendly activities, the symphony will perform a dozen popular and classical favorites that reflect the University's history, its commitment to its Jesuit mission and its place in the St. Louis community, including an entirely new composition. Admission is free; advance registration is required. Free
https://alumni.slu.edu/s/1264/17/interior.aspx?sid=1264&gid=1&pgid=5966&cid=9558&ecid=9558&crid=0&calpgid=413&calcid=8723
Chaifetz Arena
(map)
1 S. Compton Ave.
St. Louis - Midtown
314-977-5000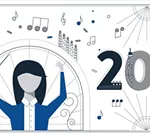 Tue., Nov. 27, 7 p.m.
Free Events
Join us November 27 for the We Live Here House Part, a free celebration in honor of the show's fourth season. Come mix, mingle and breakdance with the people behind the voices you heard all season long: hosts, experts and guests! Plus, some of St. Louis' freshest young storytellers will perform live! Free
https://www.stlpublicradio.org/events/
UMSL at Grand Center
(map)
3651 Olive St
St. Louis - Grand Center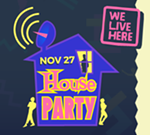 Showing 1-2 of 2 total results in this search.