Classes and Seminars Search
1 total results
Sat., Oct. 13, 10 a.m.-3:30 p.m.
314-361-9017
Classes and Seminars
University for a Day St. Louis Oasis in partnership with the Missouri History Museum will offer lifelong learning opportunities sure to satisfy curiosity expand horizons and hone skills. This series of discussions will cover a potpourri of such topics as local history, health, elections, happiness, generations and cultures. Join Oasis and the Missouri History Museum for these very special events this October! Fee: $15 (without lunch), $30 (with lunch) Sessions: The Letters of Spotswood Rice | 10:00 Making Brain-Computer Interface a Reality | 11:00 Political Hot Buttons | 1:00 Positive Psychology: The Science of Happiness | 2:00 Fee: $15 (without lunch), $30 (with lunch)
http://www.mohistory.org
Missouri History Museum
(map)
Lindell Blvd. & DeBaliviere Ave.
St. Louis - Forest Park
314-746-4599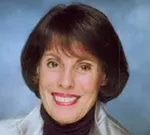 Showing 1-1 of 1 total results in this search.