Festivals Search – Members Pick
1 total results
Fri., Oct. 5, 4-10 p.m. and Sat., Oct. 6, 11 a.m.-10 p.m.
314-607-9872
fentondayscommittee@gmail.com
Festivals
@ Fenton Athletic Association, 945 Larkin Williams Dr
Fenton Days celebrates its seventh year by expanding to a two-day festival, October 5-6. Organizers have added carnival rides in addition to live bands, fireworks and food trucks. More than one hundred vendors will set up tents on the fields of the Fenton Athletic Association selling crafts, gifts, souvenirs and much more. Varies
http://www.fentondays.com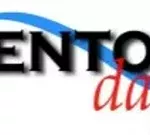 Showing 1-1 of 1 total results in this search.