Volunteer Opportunitites Search
1 total results
Tue., Nov. 28, 5:30-7:30 p.m.
314-726-5355
sunny.schaefer@operationfoodsearch.org
Volunteer Opportunitites, Benefits
Operation Food Search (OFS), a non-profit hunger relief organization, will host its holiday Rap 'N Pack for those 21 years of age and older. The event is held in conjunction with #GivingTuesday, a global day of giving celebrated on the Tuesday following Thanksgiving. #GivingTuesday, which is now in its sixth year, kicks off the charitable season and is fueled by the power of social media and collaboration. $10 in advance, $12 at the door
http://www.operationfoodsearch.org
Operation Food Search
(map)
1644 Lotsie Blvd.
Olivette/ Overland
314-726-5355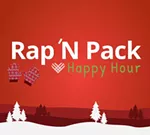 Showing 1-1 of 1 total results in this search.