Opera Search – User Submitted
1 total results
Tue., Nov. 27, 7:30-10 p.m.
314-516-4949
ticket@umsl.edu
Opera
Love is where you find it! Join soprano Stella Markou in a vocal evening of romantic meanderings. Love is explored through the works of Debussy, Satie, Menotti, Delibes, and others. Joined by guest artists: Alla Voskoboynikova, Piano Benedetta Orsi, Mezzo-Soprano Vincent Varvel, Guitar UMSL Opera Theatre This event is free and open to the public. Free to the public
https://www.touhill.org/events/detail/love-is-where-you-find-it
Blanche M Touhill Performing Arts Center
(map)
1 University Dr at Natural Bridge Road
North St. Louis County
314-516-4949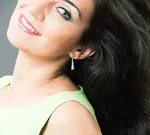 Showing 1-1 of 1 total results in this search.