Open Mic / Karaoke Search
3 total results
1860 Saloon, Game Room & Hardshell Cafe
(map)
1860 S. Ninth St.
St. Louis - Soulard
314-231-1860
Tuesdays, Thursdays, 10 p.m.-2 a.m.
314-371-1333
rjentertainment@rji-inc.com
Open Mic / Karaoke
Come join us every Tuesday and Thursday night, on stage, at Just John nightclub. This is a karaoke night that truly feels like an event. Premium sound and video monitors throughout the club. Sing like a celebrity! No cover charges. Hosted by RJ Entertainment, the hardest working show in town. Free
http://www.justjohnclub.com
Just John's Club
(map)
4112 Manchester Ave.
St. Louis - Forest Park Southeast
314-371-1333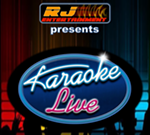 Thursdays, 8 p.m.-12 a.m. Continues through June 21
618-624-3760
Open Mic / Karaoke
Mandy's has been the leading karaoke destination in O'Fallon, IL for years. Come see why! DJ Jody is your host and Mandy's has some of the best drink prices and bartenders in town!
Mandy's
(map)
108 E. State St.
Belleville/ Fairview Heights
618-624-3760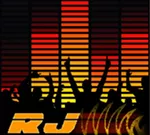 Showing 1-3 of 3 total results in this search.