Open Mic / Karaoke Search
5 total results
Thu., June 21, 6-8 p.m.
314-724-7834
that90sshopstl@gmail.com
Open Mic / Karaoke
@ That 90's Shop, 302 St. Francois
Welcome to That 90's Shop Summer Camp! Let's kick it off with a good old-fashioned All Camp Sing Along of the greatest hits of the 1990's! Jewel! Alanis! Hanson! Oh yeah! Come get in that summer camp spirit with head counselor Elizabeth and special guest counselor from the music camp across the lake, Nate Miller on guitar! free
https://www.facebook.com/events/261670657735097/
Thursdays, 8 p.m.-12 a.m. Continues through June 21
618-624-3760
Open Mic / Karaoke
Mandy's has been the leading karaoke destination in O'Fallon, IL for years. Come see why! DJ Jody is your host and Mandy's has some of the best drink prices and bartenders in town!
Mandy's
(map)
108 E. State St.
Belleville/ Fairview Heights
618-624-3760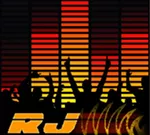 Tuesdays, Thursdays, 10 p.m.-2 a.m.
314-371-1333
rjentertainment@rji-inc.com
Open Mic / Karaoke
Come join us every Tuesday and Thursday night, on stage, at Just John nightclub. This is a karaoke night that truly feels like an event. Premium sound and video monitors throughout the club. Sing like a celebrity! No cover charges. Hosted by RJ Entertainment, the hardest working show in town. Free
http://www.justjohnclub.com
Just John's Club
(map)
4112 Manchester Ave.
St. Louis - Forest Park Southeast
314-371-1333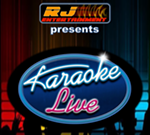 Fri., June 22, 7-10 p.m.
312-774-4321
info@spokenmoments.com
Open Mic / Karaoke
@ First Baptist Church of Ballwin, 206 Ried Rd, Ballwin, MO 63021
The First Baptist Church of Ballwin in collaboration with Spoken Moments Ministries Brings to You.... A Joyful Noise! Christian Hip Hop and Spoken Word Festival! We are excited to give God the glory through Hip Hop, Praise and Poetry. Come and Check Out some of STL's own Christian Artists! Tickets are ONLY $10 In Advance | $15 At The Door! Hosted By: Caprice & Kimberly Marie FEATURING: Cheryl Carter & Band, ALEON, Eugenia J, ColeBoy Sedro, Ginaes Floetry, and Reuben and Noelle Jones! We will have Vendors, Open Mic, and more! Coming To West County! BE THERE! $10-$15
https://www.facebook.com/events/781149725416775/
1860 Saloon, Game Room & Hardshell Cafe
(map)
1860 S. Ninth St.
St. Louis - Soulard
314-231-1860
Showing 1-5 of 5 total results in this search.