Open Mic / Karaoke Search
1 total results
Tuesdays, Thursdays, 10 p.m.-2 a.m.
314-371-1333
rjentertainment@rji-inc.com
Open Mic / Karaoke
Come join us every Tuesday and Thursday night, on stage, at Just John nightclub. This is a karaoke night that truly feels like an event. Premium sound and video monitors throughout the club. Sing like a celebrity! No cover charges. Hosted by RJ Entertainment, the hardest working show in town. Free
http://www.justjohnclub.com
Just John's Club
(map)
4112 Manchester Ave.
St. Louis - Forest Park Southeast
314-371-1333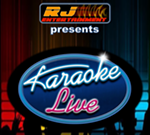 Showing 1-1 of 1 total results in this search.