Open Mic / Karaoke Search
4 total results
Sundays, 7-9:30 p.m. Continues through April 7
314.627.1603
mkstallings@urbarts.org
Open Mic / Karaoke
@ UrbArts, 2600 N 14th St
Every week, The Therapeutics host their weekly open mic in Old North St. Louis featuring emerging artists from the greater St. Louis region. $5 cover. Open to the public. $5
https://www.urbarts.org/
Urb Arts
(map)
2600 N 14th St
St. Louis - North Downtown
314-690-7153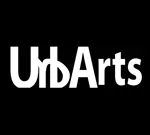 Tuesdays, 9 p.m.-1 a.m. Continues through June 30
314-231-1860
Live Music, Open Mic / Karaoke
On the Alive Magazine list of top Open Mic Nights in St. Louis! no cover
1860 Saloon, Game Room & Hardshell Cafe
(map)
1860 S. Ninth St.
St. Louis - Soulard
314-231-1860
Sun., March 3, 9 p.m.-1 a.m.
314-772-2100
Open Mic / Karaoke
Another round of Open Mic with Stevie & Randi at Foam ! This Sunday 1/13/2019 . All Acts Welcome! List @ 8:30pm Start @ 9pm . 2 songs or ten min. We are an all ages venue. free
Foam
(map)
3359 Jefferson Ave.
St. Louis - South City
314-772-2100
Third Saturday of every month, 9-11 p.m. Continues through Aug. 16
313-409-7758
daniskye1980@yahoo.com
Open Mic / Karaoke
@ Medici Mediaspace, 2055 Walton Road
Spokenword artist Dani Skye debuted the hottest and fastest rising open mic in North County Nov 17, 2018. After 15 years of writing and performing spokenword and self publishing 10 books, Miss Skye wanted to create a new platform for local and non local artist. Ranging from not just poetry, but music and comedy as well. This open mic is different from all the rest. Its fresh, fun, packed with lots of energy and amazing talent. 10.00
https://www.eventbrite.com/e/dani-skye-presents-smokin-da-mic-vol-3-tickets-53943727140
Showing 1-4 of 4 total results in this search.