Sports - Participatory Search – User Submitted
3 total results
Sun., Nov. 18, 7 a.m.-3 p.m.
314-356-2329
efisher@arthritis.org
Benefits, Sports - Participatory
@ Olympia Athletics & Events Centre, 49 Lawrence St., St. Charles, MO 63301
The Arthritis Foundation's original Jingle Bell Run is a fun way to get decked out and be festive, while racing to raise funds and awareness to cure America's #1 cause of disability. Put on your favorite holiday costume. Tie jingle bells to your shoelaces. 'Tis the season to live it up and be jolly for a reason! $35-$75
http://www.jbr.org/stlouis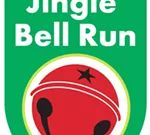 Thu., Nov. 22, 8-9:30 a.m.
314-983-5200
Benefits, Sports - Participatory, Holiday
Olivette's Fifth Annual 5K Turkey Trot is a chip timed event that has over 1,200 participants! This family friendly 5k run/walk course starts and ends at Stacy Park, down scenic Old Bonhomme Road and through a paved tree lined trail. Long sleeve Tech T-shirts, entertainment, refreshments and giveaways make the race a fun way to start your Thanksgiving Day! All proceeds benefit the Harvey Kornblum Food Pantry. Last year we raised over $8,000! Strollers and dogs on leashes are welcome but are asked to start at the back of the pa! Post-race beer provided by Urban Chestnut Brewery @urbanches $20 adult $12 hildren
https://www.athlinks.com/event/126553#!
Stacy Park
(map)
9750 Old Bonhomme Road
Olivette/ Overland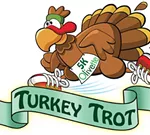 Sat., Feb. 9, 7-11 a.m.
314-862-1188
mike@bigshark.com
Sports - Participatory
The perfect pairing for all runners and walkers is set for February 10th…Run for the Chocolate! This fun 5K run/walk returns to the the historic streets of St. Louis to spice up Valentine's weekend for couples and singles alike. The race will be a chocolate extravaganza complete with customized chocolate finisher medals, chocolate goody bags and water stops and over 125 gallons of hot cocoa from St. Louis' premier chocolatier, Bissingers. This race is its own little Valentine's Day getaway for runners and walkers! $30-$120 Enter as an individual or as a team!
http://runforthechocolate.com/
Bissinger's Chocolate Shoppe
(map)
1600 N. Broadway
St. Louis - Downtown
314-615-2400
Showing 1-3 of 3 total results in this search.