Sports - Participatory Tomorrow
1 total results
Sat., Sept. 22, 7:30-10 p.m.
636-698-4124
radams@mseracing.com
Sports - Participatory
The Equinox Half Marathon and 5K @ Westport STL is a 13.1 mile or 3.1 mile race starting and finishing at Westport Plaza in Maryland Heights, MO. Athletes will begin the race at 7:30 pm and run a closed course through the evening towards a personal victory and public celebration. $40-$79
https://www.mseracing.com/equinox-race.html/
Westport Plaza
(map)
I-270 & Page Ave
Maryland Heights
314-576-7100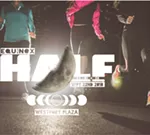 Showing 1-1 of 1 total results in this search.