Cycling Search – Tickets Available
1 total results
Sat., Sept. 29, 9 a.m.-1 p.m.
314-952-0187
colleen@pedalthecause.org
Benefits, Children's Events, Cycling
Join Pedal the Cause as we fight to end cancer! Kids ages 3-12 can help by registering for the Ameren Kids Challenge and bike on our enclosed course. $40
https://www.pedalthecause.org/ameren-kids-challenge/
Chesterfield Amphitheater
(map)
631 Veterans Place Drive
Chesterfield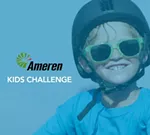 Showing 1-1 of 1 total results in this search.