Cycling Search – User Submitted
2 total results
Sat., Sept. 29, 9 a.m.-1 p.m.
314-952-0187
colleen@pedalthecause.org
Benefits, Children's Events, Cycling
Join Pedal the Cause as we fight to end cancer! Kids ages 3-12 can help by registering for the Ameren Kids Challenge and bike on our enclosed course. $40
https://www.pedalthecause.org/ameren-kids-challenge/
Chesterfield Amphitheater
(map)
631 Veterans Place Drive
Chesterfield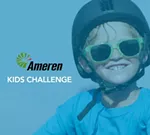 Sat., Sept. 29, 10 a.m.
Arts, Cycling
Led by Trailnet, this bike ride begins at CAM and includes stops at the Pulitzer Arts Foundation, Citygarden, Museum of Contemporary Religious Art, and the World Chess Hall of Fame.
Contemporary Art Museum St. Louis
(map)
3750 Washington Blvd.
St. Louis - Grand Center
314-535-4660
Showing 1-2 of 2 total results in this search.