Expos & Special Exhibitions Search
3 total results
Sun., Nov. 19, 12-8 p.m.
Expos & Special Exhibitions, Festivals
More than 80 tattoo artists are heading to St. Louis this weekend. They're coming from both coasts and all points in between, bringing their skills, knowledge and experience to swap tips and show off their technique at three days of seminar and contests at this year's Old School Tattoo Expo. The November tradition is in its thirteenth year and shows no signs of slowing down. If you want to get tattooed, this is the place. If you just like admiring other people's ink, this is still the place. The 2017 Old School Tattoo Expo takes place from 2 to 10 p.m. Friday, noon to 10 p.m. Saturday and noon to 8 p.m. Sunday (November 17 to 19) at the Holiday Inn St. Louis Downtown (811 North Ninth Street; www.old-school.com). Admission is $20 per day or $50 for the whole weekend. There are tattoo contests all three days (it costs $5 to $10 per tattoo entered, depending on the contest), and winners get a plaque for both the owner of the tattoo and the artist. $20-$50
Holiday Inn St. Louis-Downtown
(map)
811 N. 9th St.
St. Louis - Downtown
314-421-4000
Tuesdays-Sundays, 10 a.m.-5 p.m. Continues through Dec. 1
636-255-0270
melissa@foundryartcentre.org
Arts, Expos & Special Exhibitions
The internationally-juried exhibition Quilt National 2017, curated by The Dairy Barn Arts Center in Athens, Ohio, joins the Foundry Art Centre once again for its renowned biennial collection of Art Quilts by contemporary fiber artists. The Foundry Art Centre is the only venue that will host the exhibition in its entirety aside from its original run at The Dairy Barn Arts Center. Quilt National 2017 opens at the Foundry Art Centre on Friday, October 6, 2017 and runs through Friday, December 1, 2017. Admission to the exhibitions is $5 per person. $5/person
http://www.foundryartcentre.org/2017-quilt-national/
Foundry Art Centre
(map)
520 N. Main Center
St. Charles
636-255-0270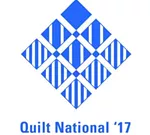 Sun., Jan. 14, 10 a.m.-4 p.m.
Cycling, Expos & Special Exhibitions, Sports - Participatory
The oldest and largest event of its kind in the Greater St. Louis area. Browse 40,000 square feet of exhibition space and find the latest products, services and resources to help you explore the many facets of outdoor fitness and recreation in the region, whether for competition purposes, for your health or simply for enjoyment. All just a 10-minute drive from downtown St. Louis! $8-$12
http://bikeandoutdoorexpo.com/
Gateway Center
(map)
1 Gateway Drive
Collinsville/ Edwardsville
618-345-8998
Showing 1-3 of 3 total results in this search.