Expos & Special Exhibitions Search – User Submitted
3 total results
Sat., Oct. 6, 1-9 p.m.
636-534-5200
nickq@emmaushomes.org
Expos & Special Exhibitions, Free Events
Duckfest is an event that celebrates all things outdoors, with an emphasis on waterfowl hunting. A day full of live music, vendors, raffles, great food, plenty of drinks, and great people means there's something for everyone to enjoy! This year, the Calling Contest has been officially sanctioned and will host callers from across the region as they compete for spots in Stuttgart. Duckfest has become one of the premier outdoor events in the region and we hope that you'll join us in making 2018 another great year! $0.00
https://duckfestmo.org/
370 Lakeside Park
(map)
1000 Lakeside Park Dr
St. Peters
Fri., Oct. 12, 3 p.m.-12 a.m. and Sat., Oct. 13, 4 p.m.-12 a.m.
tickets@globalhack.org
Expos & Special Exhibitions
Join us for a weekend of hacking, innovating and networking with peers and industry leaders who are changing the way we look at the foreign-born experience. $30-$150
https://globalhack.org/globalhack7/
Chaifetz Arena
(map)
1 S. Compton Ave.
St. Louis - Midtown
314-977-5000
Sat., Oct. 13, 10 a.m.-4 p.m. and Sun., Oct. 14, 10 a.m.-3 p.m.
636-225-2405
mvns@railfan.net
Expos & Special Exhibitions, Free Events
All scales, swap tables, great prices, operating layouts, free parking, great door prizes. Family fun! Don't miss this show! $7, kids and students with ID are free
http://www.seetrains.com
Kirkwood Community Center
(map)
111 S. Geyer Road
Kirkwood
314-822-5855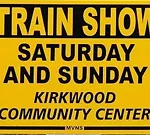 Showing 1-3 of 3 total results in this search.