Calendar Search – Members Pick
3 total results
Sat., Sept. 22, 3-5:30 p.m.
314-200-5028
stlouis@uhurusolidarity.org
Tours, Benefits, Free Events
@ Akwaaba Hall, 4101 West Florissant Ave, St. Louis, Mo. 63115
This event is free and open to the public with light refreshments provided. We are also looking for drivers! When registering, let us know if you can drive as well Come take a tour of the Black Power Blueprint, a black self-determination project in St. Louis that includes the Uhuru House, an outdoor marketplace venue, housing, and the Uhuru Jiko community bakery, cafe, and kitchen for black food businesses to rent cheaply to get their catering businesses off the ground. free
https://uhurusolidarity.org
Sat., Sept. 29, 10 a.m.-1 p.m.
877-982-1410
nicole@commongroundpr.com
Children's Events
Monarch butterflies are heading south for the winter, and the National Park Service and the City of St. Louis are celebrating their journey with the Great MonArch Migration Event. At this festive event, pollinator experts from across the region, including the Missouri Botanical Garden, Saint Louis Zoo, and the Missouri Department of Conservation, will lead monarch-themed activities, such as offering pollinator crafts and games, making milkweed seed balls and insect hotels, and sharing monarch butterfly gardening tips. free
https://www.gatewayarch.com/
Gateway Arch
(map)
200 Washington Ave.
St. Louis - Riverfront
877-982-1410
Fri., Oct. 5, 4-10 p.m. and Sat., Oct. 6, 11 a.m.-10 p.m.
314-607-9872
fentondayscommittee@gmail.com
Festivals
@ Fenton Athletic Association, 945 Larkin Williams Dr
Fenton Days celebrates its seventh year by expanding to a two-day festival, October 5-6. Organizers have added carnival rides in addition to live bands, fireworks and food trucks. More than one hundred vendors will set up tents on the fields of the Fenton Athletic Association selling crafts, gifts, souvenirs and much more. Varies
http://www.fentondays.com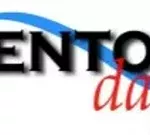 Showing 1-3 of 3 total results in this search.