Music This Weekend – Image
3 total results
Fourth Saturday of every month, 2-4 p.m.
314 241 6200
micah@mollysinsoulard.com
Live Music
Mojo Hand, a local St. Louis band plays at Molly's in Soulard for an afternoon of live music and cold drinks! Come, enjoy the day! No cover 21+
http://www.mollysinsoulard.com/music/
Molly's in Soulard
(map)
816 Geyer Ave.
St. Louis - Soulard
314-241-6200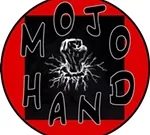 Sundays, 8 p.m. Continues through Dec. 29, 2019
https://www.facebook.com/events/1796374820384871/
Live Music
Falling Fences plays music that awakens the DNA of every American. It brings people together, reminding us that we are a nation of travelers at our core, immigrants from a bygone era. It's music that grows from deep in our soil, evoking the same romantic hopefulness found in the unique worlds of Hemingway, Whitman, and Melville.
John D. McGurk's Irish Pub
(map)
1200 Russell Blvd.
St. Louis - Soulard
314-776-8309
1860 Saloon, Game Room & Hardshell Cafe
(map)
1860 S. Ninth St.
St. Louis - Soulard
314-231-1860
Showing 1-3 of 3 total results in this search.