Music This Weekend – User Submitted
1 total results
Sat., Sept. 22, 9 p.m.-1 a.m.
636-441-8300
nightshiftbg@gmail.com
Live Music
After Midnight hits you with rock, pop and R&B.  You'll get music from Aerosmith, Mellencamp, Seger, and the Stones plus R&B from Stevie Ray Vaughan, Bill Withers, and Buddy Guy. 9p-1a, no cover Free
http://www.nightshiftbg.com/event/after-midnight/
Nightshift Bar & Grill
(map)
3979 Mexico Road
St. Peters
636-441-8300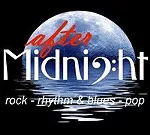 Showing 1-1 of 1 total results in this search.