Holidays & Seasonal Today
3 total results
Through Dec. 23, 5-10 p.m. and Through Jan. 1, 2019, 5-10 p.m.
Christmas
One of the most popular holiday traditions in St. Louis returns this weekend, when the Missouri Botanical Garden (4344 Shaw Boulevard; www.mobot.org) officially opens Garden Glow. More than one million lights wrap the trees and buildings of the garden, creating a seasonal spectacle. In keeping with the garden's mission, many of the lights are solar powered, and electrical use for the event has been offset with Renewable Energy Certificates, making this one of the few guilt-free Christmas treats. The 1.3-mile path through the park has a few concession areas serving hot chocolate, s'mores and the like, and both the Sassafras Cafe and Cafe Flora (Friday and Saturday nights only until December) will be serving food until 9 p.m. Garden Glow takes place from 5 to 10 p.m. nightly (November 17 to January 1; closed Christmas Eve and Christmas Day). Tickets are $3 to $18 and are sold for specific start times; you can't get in before the time on your ticket. $3-$18
Missouri Botanical Garden
(map)
4344 Shaw Blvd.
St. Louis - Tower Grove
314-577-9400
Wed., Nov. 21, 9 p.m.-1:30 a.m.
314 241 6200 x3
micah@mollysinsoulard.com
Food and Drink, Holiday
It's that time of year when old friends, best cousins, brothers, sisters, uncles, aunts - all kinds of family including your favorite (and least favorite) people come into town and there's nothing like catching up on old times (or trying to forget about tomorrow ahead of time) like the night before Thanksgiving. We're throwing our annual Drinksgiving party to help facilitate that, and we'll be rocking the night away with DJ Anthony Adams on a covered heated patio, and DJ Dv5 in our New Addition, fog machines and an awesom light show! No cover 21+ to attend! No Cover
https://www.facebook.com/events/2288792777858419/
Molly's in Soulard
(map)
816 Geyer Ave.
St. Louis - Soulard
314-241-6200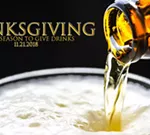 Mondays-Sundays, 10 a.m.-9 p.m. Continues through Dec. 24
636-688-2500
aldavis@basspro.com
Christmas
Santa's Wonderland is the ultimate free family Christmas event. The magic returns to Bass Pro Shops and arrives at Cabela's for the first time-ever in St. Louis. Families are invited to enjoy these enchanting Christmas villages offering FREE 4x6 studio-quality photos with Santa and free family holiday activities, including fun crafts and games. The Santa's Wonderland Christmas village at Bass Pro Shops offers a free photo with Santa, remote control trucks, laser/ foam toy arcade, a video game kiosk, Lincoln Logs building area and much more. Kids can also enjoy free crafts, coloring stations and write a letter to Santa. Free
http://www.BassPro.com/Santa
Bass Pro Shop
(map)
1365 S. 5th St.
St. Charles
636-688-2500
Showing 1-3 of 3 total results in this search.