Holidays & Seasonal Search
1 total results
Thu., Nov. 29, 7:30-8:30 p.m. and Fri., Nov. 30, 7:30-8:30 p.m.
314-921-5678
Theater, Children's Events, Christmas
A perfect way to start the holiday season! Christmas is just around the corner and the Shoemaker and his family can't seem to make enough shoes to pay their rent. When the landlord threatens to throw them out, it is up to Santa and his elves to save the day! $10
https://florissantmo.thundertix.com
Florissant Civic Center
(map)
Parker Road & Waterford Drive
Florissant
314-921-5678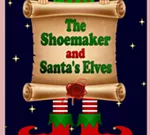 Showing 1-1 of 1 total results in this search.