Arts & Theater This Weekend
3 total results
Saturdays, 4 & 8 p.m., Tuesdays-Fridays, 8 p.m., Sundays, 2 p.m. and Sun., Oct. 7, 2 & 7:30 p.m. Continues through Sept. 30
Theater
It's been 75 years since Rodgers and Hammerstein transformed the Broadway musical with Oklahoma!, and the show remains as fresh and popular as ever. Farm girl Laurey Williams has two suitors — cowboy Curly and farmhand Jud Fry. When Curly waits too long to approach her, she agrees to go to the dance with Jud. He's the type of broody loner who brings a knife to the social, just in case he gets a crack at Curly, but all Curly wants is to convince Laurey he's ready to get serious. Can true love win? The show is packed with songs that have long been considered classics, from show opener "Oh, What a Beautiful Mornin'" to the frequently covered "People Will Say We're in Love." And then there's the boisterous title number, which is so irresistible that within a decade it became the state song of Oklahoma. Stages St. Louis presents Oklahoma! Tuesday through Sunday (September 7 to October 7) at the Robert G. Reim Theatre (111 South Geyer Avenue; www.stagesstlouis.org). Tickets are $41 to $63. $41-$63
Robert G. Reim Theatre
(map)
111 S. Geyer Road
Kirkwood
Through Oct. 6, 12-5 p.m.
314-821-6241
media@outofthebluestl.com
Arts
Enjoy an outstanding collection of celebrities painted by one of St. Louis' most respected artists. Some are whimsical takes on classic icons, others are contemplative and reflective. All of these famous figures are painted with Ptasiewicz' characteristic brilliant and colorful brush strokes Free
http://outofthebluestl.com/portfolio/celebrity-an-exhibition-featuring-paintings-by-henryk-ptasiewicz/
OA Gallery
(map)
101 W. Argonne Dr
Kirkwood
314-821-6241
Tuesdays-Saturdays, 8 p.m., Saturdays, 4 p.m., Sundays, 7:30 p.m. and Thursdays, Sundays, 2 p.m. Continues through Oct. 7
Theater
Oklahoma! completely changed the face of American musical theatre over 70 years ago, and remains as fresh and vital today as it was then. A stunning blend of drama, music, and dance, the exhilarating Rodgers and Hammerstein score contains such classics as "People Will Say We're In Love," "The Surrey With The Fringe On Top," "I Cain't Say No," and more! $19-$63 for sinlge tickets, $99-$159 for season subscription
http://www.stagesstlouis.org/Shows/Oklahoma/
Robert G. Reim Theatre
(map)
111 S. Geyer Road
Kirkwood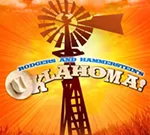 Showing 1-3 of 3 total results in this search.