Arts & Theater This Weekend
2 total results
Thursdays-Saturdays, 8 p.m. Continues through Nov. 17
Theater
Christopher Marlowe was a contemporary of William Shakespeare, and Marlowe's plays were a large influence on Shakespeare's own. Of course, Shakespeare's work greatly eclipsed Marlowe's in popularity, consigning him to the past. Doctor Faustus is undoubtedly Marlowe's most famous play still — perhaps because of a persistent legend that actual devils appeared on stage during a sixteenth-century performance. John Wolbers has adapted the script for the modern era, while still keeping much of the original's poetry. Now the female Doctor Faustus is disgusted by the rampant abuse of power and position of the world's leaders, and so enters into a contract with the devil. She plans to use her new power for good, to save the weak and bring mercy to the world. But ultimate power has a nasty effect on the human soul, even when it's a noble one. Slightly Askew Theatre Ensemble presents Doctor Faustus at 8 p.m. Wednesday through Saturday) October 31 to November 17 at the Chapel (6238 Alexander Drive; www.slightlyoff.org). Tickets are $15 to $20. $15-$20
The Chapel
(map)
6238 Alexander Dr
Clayton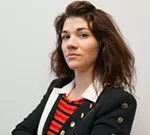 Fri., Nov. 16, 8-10 p.m. and Sat., Nov. 17, 8-10 p.m.
314-338-4058
ewarner@thebigmuddydanceco.org
Dance
Lemp Legends: A Ghost Story Presented by PNC Arts Alive Come witness the infamous tale of the St. Louis family and brewery in the 1900's, and learn the history behind the notorious haunted house tours. A special partnership with The Muny in Forest Park brings these characters to life on the stage with authentic costumes to complement the talented dancers of The Big Muddy. Flash-back vignettes of each Lemp family member take you on a ride back 100 years to give you insight into their lives and personalities. $35
https://www.facebook.com/events/2196943613875841/
Edison Theatre
(map)
6445 Forsyth Blvd.
Clayton
314-935-6543
Showing 1-2 of 2 total results in this search.