Events Next 30 Days – Members Pick
3 total results
Sat., Sept. 29, 10 a.m.-1 p.m.
877-982-1410
nicole@commongroundpr.com
Children's Events
Monarch butterflies are heading south for the winter, and the National Park Service and the City of St. Louis are celebrating their journey with the Great MonArch Migration Event. At this festive event, pollinator experts from across the region, including the Missouri Botanical Garden, Saint Louis Zoo, and the Missouri Department of Conservation, will lead monarch-themed activities, such as offering pollinator crafts and games, making milkweed seed balls and insect hotels, and sharing monarch butterfly gardening tips. free
https://www.gatewayarch.com/
Gateway Arch
(map)
200 Washington Ave.
St. Louis - Riverfront
877-982-1410
Fri., Oct. 5, 4-10 p.m. and Sat., Oct. 6, 11 a.m.-10 p.m.
314-607-9872
fentondayscommittee@gmail.com
Festivals
@ Fenton Athletic Association, 945 Larkin Williams Dr
Fenton Days celebrates its seventh year by expanding to a two-day festival, October 5-6. Organizers have added carnival rides in addition to live bands, fireworks and food trucks. More than one hundred vendors will set up tents on the fields of the Fenton Athletic Association selling crafts, gifts, souvenirs and much more. Varies
http://www.fentondays.com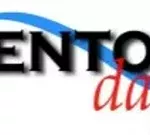 Sat., Oct. 6, 12-4 p.m. and Sat., Oct. 27, 12-4 p.m.
314-771-0883
info@killeenstudio.com
Arts, Live Music
We're kicking off the 2018 Benton Park Event Series in style with Blues in Benton Park feat. Blues City Swing! Stop by the park located at the corner of Jefferson and Arsenal between 4-7pm on Sunday, May 20th for classic blues and a cold brew. This year's lineup includes a ton of great events from "musical house tours" to the return of the "Benton Park Classic bike races" and everything in between. Mark your calendars so you don't miss any of the excitement. free
http://www.bpnastl.org
Showing 1-3 of 3 total results in this search.