Events Today – Staff Pick
3 total results
Mon., Sept. 24, 6:30-9:30 p.m.
Nature
The first full moon of autumn rises on Monday, September 24, and if you want to really get a look at the old girl, there's no better view than from the top platform of the Compton Hill Water Tower (1900 South Grand Boulevard; www.watertowerfoundation.org). The full moon tour takes place from 6:30 to 9:30 p.m., and it will take your breath away — it's 198 steps to the top. But what a reward for all that huffin' and puffin'. Admission to the tower is $5 cash, and the platform is limited to 25 people at a time, so there may be a wait. The moon ain't going anywhere, so just be patient. $5 cash
Compton Hill Water Tower
(map)
1900 S Grand Blvd
St. Louis - South Grand
314-552-9000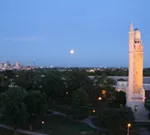 Mon., Sept. 24, 7:15 p.m., Tue., Sept. 25, 7:15 p.m. and Wed., Sept. 26, 6:15 p.m.
Sports - Spectator
The St. Louis Cardinals are hovering near a Wild Card slot for the playoffs, and at the time of writing the Milwaukee Brewers are the main obstacle. It just so happens that the Cards and Brewers have a three-game series here at Busch Stadium (700 Clark Avenue; www.stlcardinals.com), and it would help the home team's cause greatly if they could sweep the beer boys. It's the final homestand of the season and could be a tremendous cap to a year of surprises. First pitch is at 7:15 p.m. Monday and Tuesday and 6:15 p.m. Wednesday (September 24 to 26), and tickets are $5.90 to $254.90. $5.90-$254.90
Busch Stadium
(map)
700 Clark Ave
St. Louis - Downtown
314-345-9600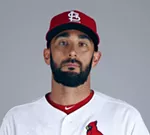 Through June 2, 2019
Museum Exhibits and Events
The Muny is just about to open its landmark 100th season, and its neighbor, the Missouri History Museum (Lindell Boulevard and DeBalivere Avenue; www.mohistory.org), celebrates the occasion with an exhibit dedicated to the history of America's largest outdoor theater. Muny Memories: 100 Years on Stage features exhibits that explain the founding of the theater, display favorite memories from stars and staff, and give a look back stage to see how the dedicated technical crew creates and rigs all those sets and lights. You can also take a look at programs from the Muny's long, storied past. Muny Memories opens on Saturday, June 9, and remains on display daily through June 2, 2019. Admission is free. free admission
Missouri History Museum
(map)
Lindell Blvd. & DeBaliviere Ave.
St. Louis - Forest Park
314-746-4599
Showing 1-3 of 3 total results in this search.