Events Tomorrow – Tickets Available
2 total results
Wed., Sept. 19, 9-11 p.m.
314-533-9900
blackheartburlesque@suicidegirls.com
Performing Arts
SuicideGirls is bringing back a revamped version of the sexiest show on the planet for 2018! The Blackheart Burlesque is unlike any other burlesque act you've seen, filled with pop-culture references, a high-energy indie soundtrack, and the sexiest choreographed strip tease to make your inner nerd explode with glee. Choreographed by one of their very own, the show includes acts paying tribute to Star Wars, Stranger Things, Rick and Morty, Sailor Moon and lots more, in an insanely sexy, reimagined way! $25
https://www.facebook.com/events/155957428557775/
The Sheldon
(map)
3648 Washington Blvd.
St. Louis - Grand Center
314-533-9900
Tuesdays-Saturdays, 8 p.m., Saturdays, 4 p.m., Sundays, 7:30 p.m. and Thursdays, Sundays, 2 p.m. Continues through Oct. 7
Theater
Oklahoma! completely changed the face of American musical theatre over 70 years ago, and remains as fresh and vital today as it was then. A stunning blend of drama, music, and dance, the exhilarating Rodgers and Hammerstein score contains such classics as "People Will Say We're In Love," "The Surrey With The Fringe On Top," "I Cain't Say No," and more! $19-$63 for sinlge tickets, $99-$159 for season subscription
http://www.stagesstlouis.org/Shows/Oklahoma/
Robert G. Reim Theatre
(map)
111 S. Geyer Road
Kirkwood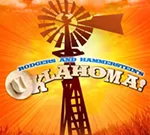 Showing 1-2 of 2 total results in this search.