Events Search – Tickets Available
14 total results
Fri., Sept. 28, 6-10 p.m.
314-865-0038
admin@winteroperastl.org
Opera, Food and Drink, Gala
Winter Opera Saint Louis, a non-profit professional opera company providing St. Louis with world-class operatic performances, announces its 2018 Fall Gala. The annual Fall Gala, sponsored by Lu Barnes and Nancy Pillsbury, takes place on September 28th at the Old Warson Country Club and features performances by Gina Galati, Gregory Schmidt, Benedetta Orsi, Karen Kanakis, Nicholas Ward, Keith Boyer, and Gail Hintz. Cocktails begin at 6:00pm - Dinner served at 7:00pm. $150 ticket price includes cocktails, dinner, wine, and entertainment. Silent and Live Auctions will be available. $75 of ticket price is tax-deductible. $150
https://www.winteroperastl.org/performance/fall-gala-2/
Old Warson Country Club
(map)
9841 Old Warson Road
Ladue
314-968-0840
Sat., Sept. 29, 7:30-9:30 p.m.
314-596-1219
meyerhel1962@charter.net
Theater
A Hatful of Rain, the award-winning play about the devastation of opioid addiction on individuals and families, will be performed by the Slaying Dragons theatrical troupe on Friday, September 28 and Saturday, September 29, at The Chapel. A Hatful of Rain by playwright Michael V. Gazzo is a medically and sociologically accurate account of the effects of morphine on an addict and his family. The blunt depiction of drug addiction in the play and in a subsequent film was a rarity for its time. . The 1956 play and the 1957 movie won many awards. $15 & $20
https://www.slayingdragons.org/
The Chapel
(map)
6238 Alexander Dr
Clayton
Sat., Oct. 6, 7-11:45 p.m.
314.727.4444
thefademusic@gmail.com
Live Music
The Fade album release show, featuring TOK and The Mindframes. Doors at 7:00pm Music at 8:00pm $6 in advance, $8dos
http://blueberryhill.com/event/the-fade-100618/
Blueberry Hill - The Duck Room
(map)
6504 Delmar Blvd.
Delmar/ The Loop
314-727-4444
Sun., Oct. 7, 7 p.m.
Live Music
Program of works by Vivaldi: All'ombra di sospetto In furore iustissimae irae Movements from The Four Seasons il Gardellino $20 - General Admission $8 - Students
https://music.wustl.edu/events/kingsbury-ensemble-nerea-berraondo-sings-vivaldi?d=2018-10-07
The 560 Music Center
(map)
560 Trinity Ave.
University City
314-421-3600
Starts Oct. 11. Thursdays-Saturdays, 8-10 p.m. and Sundays, 2-4 p.m. Continues through Oct. 21
314-721-9228
tickets@placeseveryone.org
Theater
Presented by Clayton Community Theatre. This play dramatizes the reaction to the 1998 murder of gay University of Wyoming student Matthew Shepard, one of the pivotal crimes in the history of LGBTQ awareness in the United States. On October 7, 1998 Matthew Shepard was discovered bound to a fence in the hills outside Laramie, Wyoming, savagely beaten and left to die. CCT is proud to present this important work on the 20th anniversary of Matthews death. $15-$25
http://www.placeseveryone.org
Washington University South Campus Theatre
(map)
6501 Clayton Road
Clayton
Sat., Oct. 20, 11:30 a.m.-1:30 p.m.
314-726-5355
sunny.schaefer@operationfoodsearch.org
Benefits, Fashion
Operation Food Search (OFS), a non-profit hunger relief organization, will host Handbags to End Hunger (formerly known as Purses for Pantries) for the fifth consecutive year. Doors open at 10:30 a.m. for the silent auction followed by a luncheon at noon and a live auction at 1 p.m. Both the silent and live auction will feature a variety of designer and designer-inspired handbags, evening clutches, vintage pocketbooks, totes, carryalls and more. Auction items also include restaurant and spa gift certificates, as well as jewelry. $50 per person
http://www.operationfoodsearch.org
Clayton Plaza Hotel
(map)
7750 Carondelet Ave.
Clayton
314-726-5400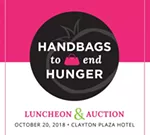 Sun., Oct. 21, 7 p.m.
Live Music
Roomful of Teeth's concert at Washington University has been made possible through the generosity of Stacey Smith and Richard Katz. $25 Adult; $15 Student
https://music.wustl.edu/events/roomful-teeth?d=2018-10-21
The 560 Music Center
(map)
560 Trinity Ave.
University City
314-421-3600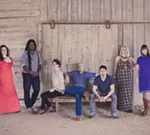 Sat., Nov. 3, 5:30-8 p.m.
314-725-8314
kkapayou@thegreencenter.org
Children's Events, Festivals, Food and Drink
Join us for our Annual Fall Fire Festival! Adult tickets are $10 in advance and $15 at the door. Children (12 and under) are FREE! Included in your ticket price: Enjoy an evening with your family and friends under the stars listening to music, watching fire performers, getting warm around a bonfire, making s'mores, visiting a professional art exhibit and MORE! Alcoholic and non-alcoholic beverages are included. A special thank you to Urban Chestnut and Schlafly Breweries for their beer donation! FOOD TRUCKS will be available onsite to purchase food. We welcome 2Girls 4Wheels AND Bridge Bread food trucks. $10 for adults (in advance), $15 at the door; Children (12 and under) are FREE!
https://www.thegreencenter.org/
The Green Center
(map)
8025 Blackberry Ave.
University City
314-725-8314
Fri., Nov. 16, 8-10 p.m. and Sat., Nov. 17, 8-10 p.m.
314-338-4058
ewarner@thebigmuddydanceco.org
Dance
Lemp Legends: A Ghost Story Presented by PNC Arts Alive Come witness the infamous tale of the St. Louis family and brewery in the 1900's, and learn the history behind the notorious haunted house tours. A special partnership with The Muny in Forest Park brings these characters to life on the stage with authentic costumes to complement the talented dancers of The Big Muddy. Flash-back vignettes of each Lemp family member take you on a ride back 100 years to give you insight into their lives and personalities. $35
https://www.facebook.com/events/2196943613875841/
Thu., Nov. 22, 8-9:30 a.m.
314-983-5200
Benefits, Sports - Participatory, Holiday
Olivette's Fifth Annual 5K Turkey Trot is a chip timed event that has over 1,200 participants! This family friendly 5k run/walk course starts and ends at Stacy Park, down scenic Old Bonhomme Road and through a paved tree lined trail. Long sleeve Tech T-shirts, entertainment, refreshments and giveaways make the race a fun way to start your Thanksgiving Day! All proceeds benefit the Harvey Kornblum Food Pantry. Last year we raised over $8,000! Strollers and dogs on leashes are welcome but are asked to start at the back of the pa! Post-race beer provided by Urban Chestnut Brewery @urbanches $20 adult $12 hildren
https://www.athlinks.com/event/126553#!
Stacy Park
(map)
9750 Old Bonhomme Road
Olivette/ Overland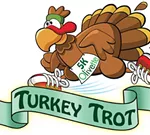 Thu., Dec. 6, 7-8:30 p.m. and Fri., Dec. 7, 7-8:30 p.m.
314-561-4878
mmack@cocastl.org
Performing Arts
Join us in celebrating the holiday season with Joyful, a festive repertoire of musical theatre, pop, traditional & winter favorites from COCA's vocal companies, Allegro & Adagio.  ALL AGES $10
https://www.cocastl.org/event/joyful-concert/
Fri., Dec. 14, 7-8 p.m., Sat., Dec. 15, 1-2 & 5-6 p.m. and Sun., Dec. 16, 1-2 p.m.
mmack@cocastl.org
Dance, Performing Arts
The COCA holiday tradition returns for the 13th year! COCA's Ballet Eclectica presents Little Dancer, the tale of the famous sculpture, The Little Dancer of 14 Years, as it comes to life and discovers the world in magical ways. AGES 5+ FRI, DEC 14 | 7:00PM SAT, DEC 15 | 1:00PM & 5:00PM SUN, DEC 16 | 1:00PM $14 - $18
https://www.cocastl.org/event/the-little-dancer-2018/
Fri., Jan. 25, 7-9 p.m., Sat., Jan. 26, 1-3 & 5-7 p.m. and Sun., Jan. 27, 1-3 & 5-7 p.m.
314-561-4877
mmack@cocastl.org
Dance
A mix of cutting-edge hip-hop & contemporary dance across a broad range of styles, Momentum brings members of COCAdance & the COCA Hip-Hop Crew together for a dynamic, can't-miss performance. Featuring choreography from guest artist Kara Wilkes of San Francisco-based Alonzo King LINES Ballet. Ages 5+ $14 - $18
https://www.cocastl.org/event/momentum-2019/
Sat., March 9, 11 a.m.-12 p.m., 1-5 & 5-6 p.m. and Sun., March 10, 1-2 & 5-6 p.m.
314-725-6555
mmack@cocastl.org
Theater, Children's Events
Tall Stories, an audience favorite from the United Kingdom, brings us a magical, musical show, Emily Brown & The Thing, based on the much-loved book by Cressida Cowell (How to Train your Dragon) and Neal Layton. One evening, Emily Brown and her old grey rabbit Stanley hear a Thing crying outside their window. He just can't get to sleep. Emily Brown and Stanley set off on incredible adventures to help the Thing get some rest! Tall Stories has become internationally recognized for its exciting blend of storytelling theatre, original music and lots of laughs. AGES 3+ $14 - $18
https://www.cocastl.org/event/emily-brown-the-thing/
Center of Creative Arts (COCA)
(map)
524 Trinity Ave.
Delmar/ The Loop
314-725-6555
Showing 1-14 of 14 total results in this search.