Events Search – User Submitted
2 total results
Sun., Dec. 2, 7-9:30 p.m.
618-566-7425
espenschiedchapel.org
Live Music
An evening with Judy Collins in sweet little Espenschied Chapel. Yes, legendary Judy Collins! Judy Collins has inspired audiences with sublime vocals, boldly vulnerable songwriting, personal life triumphs, and a firm commitment to social activism. In the 1960s, she evoked both the idealism and steely determination of a generation united against social and environmental injustices. Five decades later, her luminescent presence shines brightly as new generations bask in the glow of her iconic 50-album body of work, and heed inspiration from her spiritual discipline to thrive in the music industry for half a century. $150
http://www.espenschiedchapel.org
Espenschied Chapel
(map)
317 County Road
Outstate IL
618-566-7425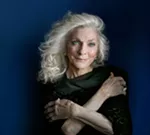 Mon., Dec. 31, 7-9 p.m.
lesamisdufortdechartres@gmail.com
Performing Arts
The Prairie du Rocher La Guiannee visits the site to play period music and sing. In a traditional celebration dating back to 1722, the La Guiannee singers will visit houses and Fort de Chartres in the early French town of Prairie du Rocher and sing for the residents. As part of the tradition, the residents provide refreshments for the singers at each stop. It is cosponsored by Les Amis du Fort de Chartre, Fort de Chartres State Historic Site, and the Prairie du Rocher La Guiannee Society. free
http://www.fortdechartres.us
Fort de Chartres
(map)
1350 State Route 155
Outstate IL
618-284-7230
Showing 1-2 of 2 total results in this search.