November 24, 2009 Slideshows
Cannonball Re-Run: The Outtakes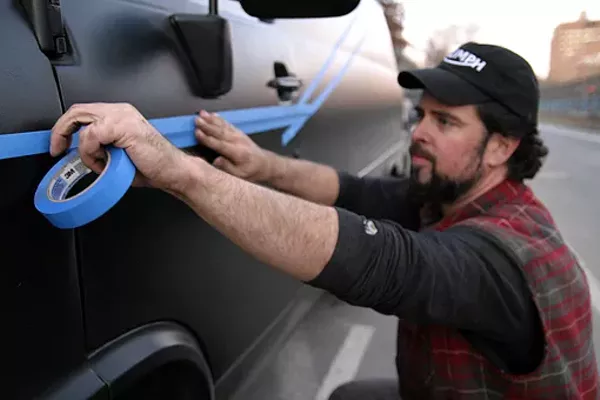 John Ficarra tapes off the red stripe design for the A-Team van.
The 1979 Lincoln Continental Mark V gets about five miles to the gallon.
Corinna Mantlo of Team "Cookin' With Gas sits in the plush trunk of the Mark V in New York.
Chris LaCon (left), Dean Engledow and Alex Macfarlane of Project Interceptor.
Robyn Almquist (left) and Corinna Mantlo of Team "Cookin' With Gas.
John Ficarra, Pierce Plam and Donald Almquist lookin' cool in front of the A-Team van.
All three teams in this year's 2904 pose briefly in Brooklyn before the start
Dean Engledow gets our time stamp from the famous Red Ball Garage in Manhattan.
Dean Engledow, somewhere in Pennsylvania.
Fail! Project Interceptor breaks down West of Lincoln, Nebraska.
Chris LaCon tightening down our new battery.
Dean Engledow gets pensive in Wyoming.
A friendly reminder magic-markered on the window.
Alex Macfarlane rocking through western Nebraska.
Chris LaCon on the lookout for smokeys.
The 2904's low budget requires keeping all receipts. Ficarra tallies up expenditures at Pierce Plam's house in California.
Urine hardens into gel inside these mini porta-potties. The A-Team, which only gassed up every 750 miles, used them to great effect.
The advertisement-adorned hood of the Interceptor.