October 23, 2008 Slideshows
Famous and Infamous Mustaches in History
It's the only physical feature that has linked dictators, '70s porn stars, artists, potheads, presidents, men and women: The mustache.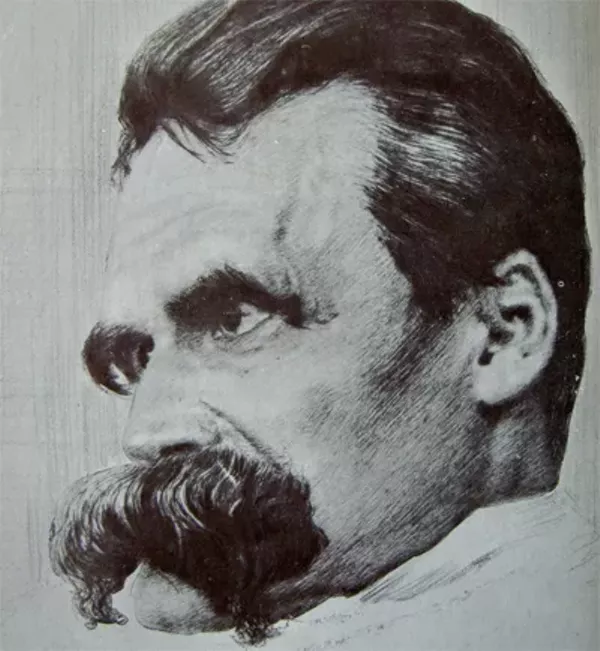 Friedrich Nietzsche, the nineteenth century German philosopher. He suffered from mental illness near the end of his life, in 1900.
Gene Shalit, movie critic for NBC, loves a good pun! He also loves his mustache!
John Oates, your mustache makes my dreams come true!
Hitler ruined the tiny mustache for, well, everyone.
Would ever guess this is Ron Jeremy?
Another dictator, another mustache. Joseph Stalin.
Raul Julia in the Addams Family.
Baseball pitcher Al Hrabosky was known as the "Mad Hungarian."
The fictional character Fu Manchu popularized the name of the 'stache style.
French police detective Jacques Clouseau, bumbled around in the Pink Panther comedy film series.
Cheech and Chong. The comedy duo had a contentious falling-out in the '80s, but they and their facial hair are set to return to with the "Cheech and Chong Light Up America/Canada" tour this year. Burn one.
Da Coach had da 'stache. Mike Ditka, who led the Chicago Bears to a Superbowl victory in January 1986.
Bill Murray, who had a 'stache briefly during his time on Saturday Night Live
One of the most famous mustaches, that of Albert Einstein.
Surrealist Mexican painter Frida Kahlo (1907-1954), who often painted self-portraits that expressed her pain and sexuality.
Groucho Marx (1890-1977) was most distinctive for his mustache, eyebrows and glasses.
Hulk Hogan's big, bush blonde 'stache. And his big, bushy, blonde daughter.
Underground filmmaker John Waters whose pencil-thin mustache has become one of his trademarks.
The late Kurt Vonnegut (1922-2007) wrote books that blended satire, comedy and sci-fi.
Billy Dee Williams is best known for his role as Lando Calrissian in Star Wars. Billy Dee appeared as a rebel on-screen and in real life. After receiving criticism for endorsing Colt 45, Billy Dee reportedly said, "I drink, you drink. Hell, if marijuana was legal, I'd appear in a commercial for it."
Teddy Roosevelt, third from left, has his face chiseled out of the side of Mount Rushmore, mustache included.
Not really a human, but a mustache worth praise!
Ned Flanders: "A devout and sometimes overbearing Christian, he is nonetheless amongst the most friendly and compassionate Springfieldians and is generally considered a pillar of the Springfield community."
Vote for Pedro. The guy represented all those boys in high school who proudly wore mustaches.
The most famous baseball mustache of all time belongs to Rollie Fingers.
Dictators and mustaches have been connected throughout the years. Here's Saddam Hussein.
Another surrealist painter, another mustache. Salvador Dali (1904-1989), best known for striking and bizarre images in his paintings. Also known for a handlebar mustache.
The editors at Newsweek magazine received a lot of flak over not retouching this photo of Sarah Palin. If you look at really, really closely, you'll notice a mustache. She really is "one of the folks."
Tom Selleck and his mustache talk on a phone. On the beach. This clearly isn't a cell phone either. Weird.
Alex Trebek, the Emmy-award winning host of Jeopardy. Don't know why he's shirtless here.
What's this? Oh, just the World's longest mustache.
Rounding out our most famous 'stache list is Burt Reynolds.