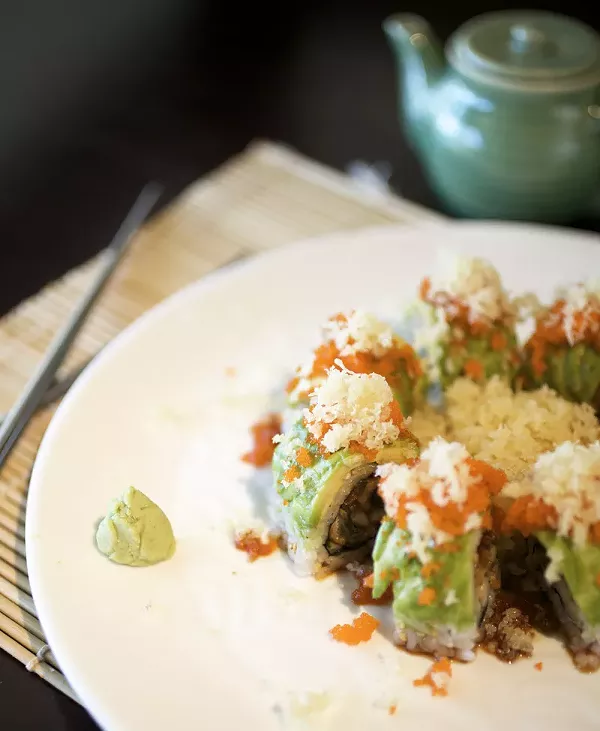 A closer shot of the Green Dragon Roll, which is eel, cucumber and avocado topped with masago and tepura flakes.
The Gyoza appetizer is a Japanese style pan-fried pot sticker made with pork.
A Sashimi plate that included salmon, tuna, squid, shrimp, crab and red snapper is ordered a la carte.
The Tempura Ice Cream, or fried ice cream, comes with your choice of green tea, strawberry or vanilla ice cream.
The owners and staff sit down for lunch after the customers have gone.
The mascot, retired for the day.
Sushi Ai interior. Sushi Ai is owned by the same family owns Panda Chinese Restaurants in the area. Jake Dong, one of the owners, wanted to do a Japanese restaurant. He has always loved how artful the food is and when it came time to expand the family business, this is the direction he chose.
On left is sushi chef Qi Dong, on right is his cousin and one of the owners of Sushi Ai, Jake Dong.