October 19, 2010 Slideshows
Kinloch Scenes: A Photo Essay by Kayci Merritt�
Kinloch is Missouri's first black city and at one time it was one of the nation's largest all black communities. Now, due to buyouts by neighboring Lambert St. Louis International Airport, St. Louis County and developers, Kinloch's population has dwindled to just a few hundred. Here is a look at what -- and who -- remains. Photos by
Kayci Merritte
.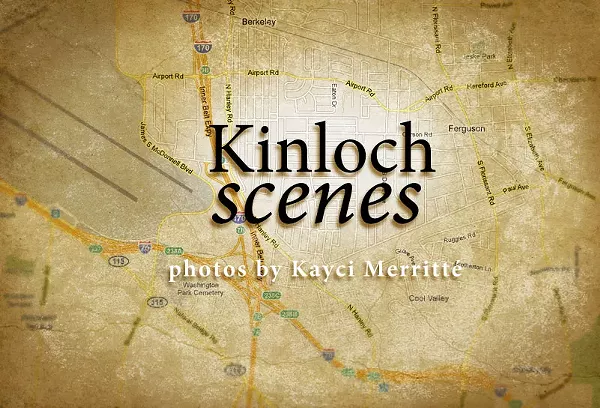 Mounds of unearthed foundations are found throughout the community.
The now-closed Kinloch Manor units were built with the assistance of the Urban League.
The Boaz Apartments were recently bought out by St. Louis County. They held a significant amount of Kinloch's population.
The Kinloch Learning Center provides a safe environment for kids to do homework and get involved in activities.
Michael Allen's family has lived in Kinloch since the 1920s.
Two of the Kinloch Fire Department's junior firemen.
Kinloch Fire Chief and resident Darren Kelly.
Many grants have been denied for the firehouse which has not been renovated in decades.
Volunteer fireman Richard Parks sometimes helps cover the fire department's utility bills with his own money.
Members of the Kinloch Volunteer Fire Department.
Otis Day has lived in Kinloch for 44 years.