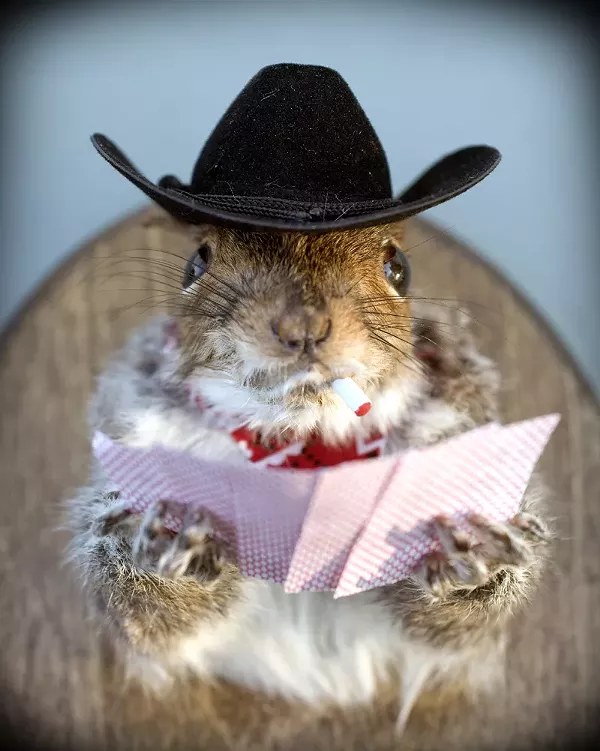 Even squirrels like a little Texas Hold 'Em, no?
Really... what's there to say about this little guy?
Rick's wife, Chris Nadeau, is getting involved. She made this chef outfit for this fine creature.
The mouth stays pinned shut while drying to prevent the skin from moving.
Rick with one of his friends.
This squirrel can hang so it looks like it's crawling down your wall... nice.
Rick's living room. Deer plates, a little military squirrel and a coyote head above the fish tank.
Heads and butts drying on the kitchen table.
Rick created new teeth of sorts for this lucky little guy.
Rick with a hide – perhaps a new line of puppets?
Two heads are better than one.
Some of the forms Rick uses to create his masterpieces.