November 20, 2011 Slideshows
"My Shadow and Me" art exhibit
"My Shadow and Me" is a series of works by local art professors and their students from seven area universities. The show's opening night was this past Friday at the Foundry Art Centre in St. Charles. Photos by RFT Photo Intern Savannah Dodd.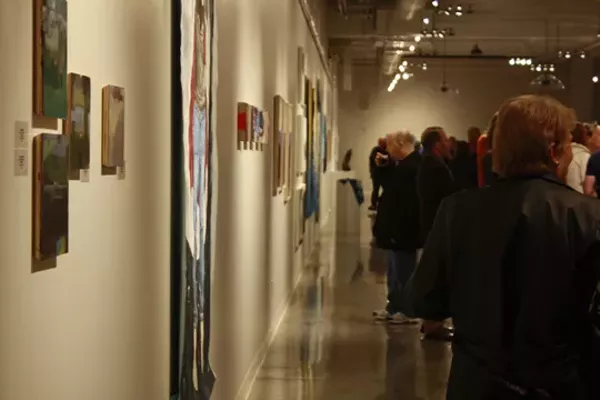 Savannah Dodd
Kelly Eggers with her work in oil pastels.
Savannah Dodd
Jennae Herring with her work "Amalgamation."
Savannah Dodd
Jacob Janes with his oil painting "Still Life 1."