Thrash Metal Festivus: Slayer and Manson, 7/22/09
Slayer, Marilyn Manson and Killswitch Engage headlined this year's incarnation of the Rockstar Mayhem Festival, drawing in heshers from all over. All photos by Kenny Williamson.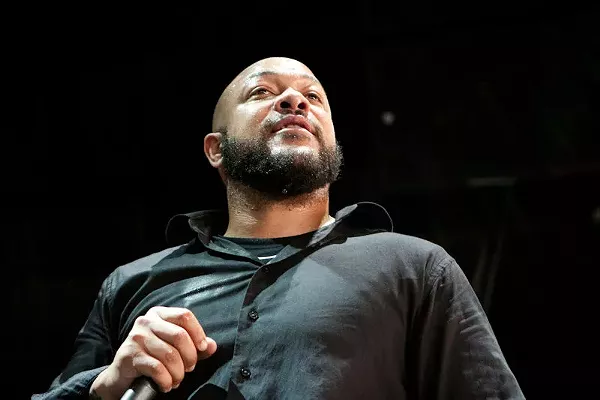 Howard Jones of Killswitch Engage.
Jeff Hanneman, left, and Kerry King, right, of Slayer.
A trend in deranged fashion: color contacts.
If there's one race and gender that could use the extra support, it's white boys.