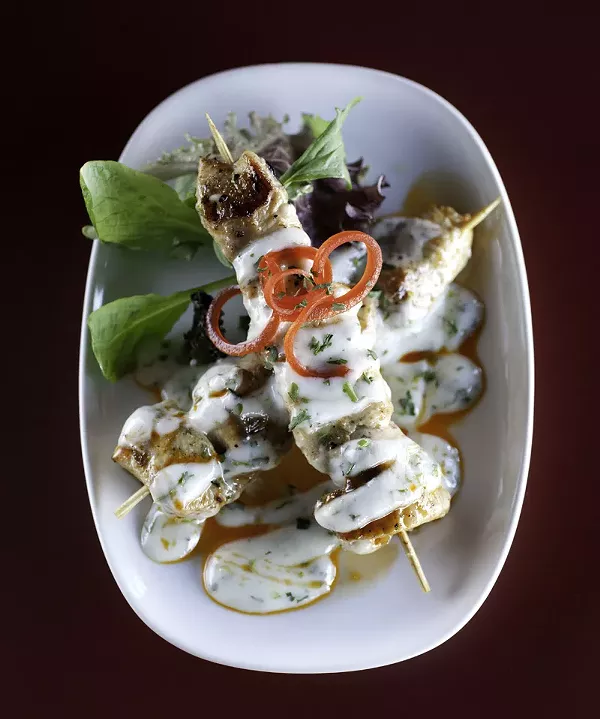 Mojo on a stick (so says the menu) is Mojo's signature grilled kebabs. Shown here is the Jerk Chicken with Key Lime Yogurt Drizzle
The front of the house has a warm color palate with a subtle touch to the paint job.
The green of the rear dining area of Mojo is a noticeable contrast to the front dining area.
The Lemon Basil Mojito is fresh basil, lemon and lime wedges, fresh squeezed lemon juice, simple syrup and rum.
The large and inviting bar of Mojo, in the space that once housed Erato on South Grand.
Always on hand, fresh mint and basil behind the bar.
The water feature in the main dining area is definitely an attention grabber.
The Passion fruit Oasis is Skyy Passion fruit Vodka, Grand Marnier, pineapple and is layered with grenadine.
The entrance to Mojo on South Grand.