October 03, 2008 Slideshows
VP Debate Watch Party at the Pageant, St. Louis, 10/2/08
Scenes from the Pageant on Thursday, October 2, 2008, which was primarily populated with Barack Obama-Joe Biden supporters.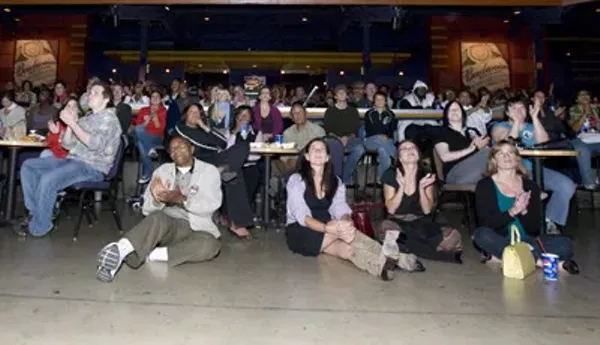 By Brent Holzapfel
Phillice Waters shows off her Obama apparel and Clem Smith hugs her.
By Brent Holzapfel
Sam the Polar Bear and Stuart the Moose fight over who's signs are the best. I am betting on the Bear winning when he gets his beer spilled.